Maiev and her watchers arrived in the ruins of the orcish homeworld, Draenor. They soon discovered that Illidan had come alone, thus the recapture proved to be fairly easy.
Then the naga had arrived on Outland, and they had brought new allies: the same blood elves that Maiev had helped before. Maiev and her soldiers fought the naga and their traitorous elven friends, but the new army outnumbered hers, and eventually she was defeated. The naga and blood elves recaptured Illidan and freed him. Upon the warden's final moments, Illidan decided to imprison her instead.Soon after that, Maiev would be contacted by Akama, unsatisfied by not being given the Black Temple as promised and the wary Maiev agreed to enter a partnership and vowed to see Illidan dead.
-Story based on WoW: The Burning Crusade along with some alterations and original elements.
-Select your own difficulty: Easy - Normal - Hard.
-New custom units, models, skins, spells, items & music.
-Updated Night Elf techtree and new playable races.
-Hidden special items on selected maps.

| | |
| --- | --- |
| | Maiev Shadowsong - Leader of the Watchers. She treated the Watchers as her family and she grew bitter after the death of her comrades. And when their own government would not at least avenge their deaths, then by Elune, Maiev would see it done herself. |
| | Akama - Elder sage of the Ashtongue tribe. Akama allied himself with Illidan and aided in the overthrow of Magtheridon, only to later find that Illidan was no better than the pit lord. He remained a loyal servant of Illidan but away from his prying eyes, Akama sought to end Illidan's reign. |
| | Illidan Stormrage - He along with his servants managed to overthrow the tyrannical ruler of Outland, the pit lord Magtheridon, and claim the demon's stronghold and army for himself. After that he was nearly killed in attempting to destroy the Lich King. Having survived, Illidan retreated once more to Outland to muster his forces and prepare for his new plans. |
| | Anyndra - A night elven member of the Watchers and Maiev's second-in-command. Anyndra succeeded Naisha in the role of Maiev's lieutenant. She accompanied her to Outland to hunt Illidan. |
| | Marcus Auralion - He is the a High General of the Sha'tar and commander of the draenei army that initiated the battle between the draenei of Shattrath and Illidan's army. Though his forces was in a disadvantage, he was later aided by Akama and Maiev. |
| | Lady Sereia - An exarch of the Sha'tar. She led a group of draenei as an reinforcement called upon by Marcus Auralion but was delayed due to some reasons. |
| | Kael'thas Sunstrider - Leader of the Blood Elves. Prince of Quel'Thalas, the last of the Sunstrider dynasty. To sate the magical addiction of his people he allied to Illidan. He only want the best for his people. |
| | Lady Vashj - Leader of Illidan's naga. Her loyalty to Illidan is undeniable. Fiercely loyal to her master, she take his commands without questions nor delay. |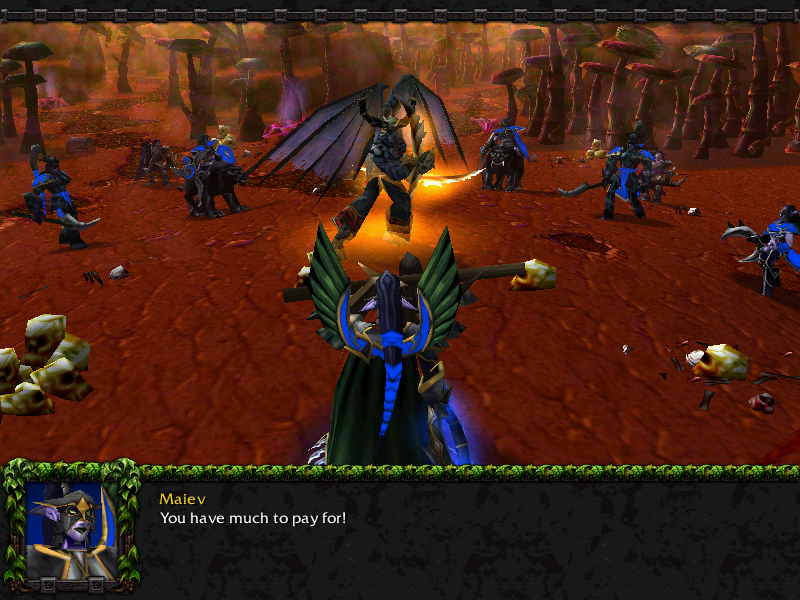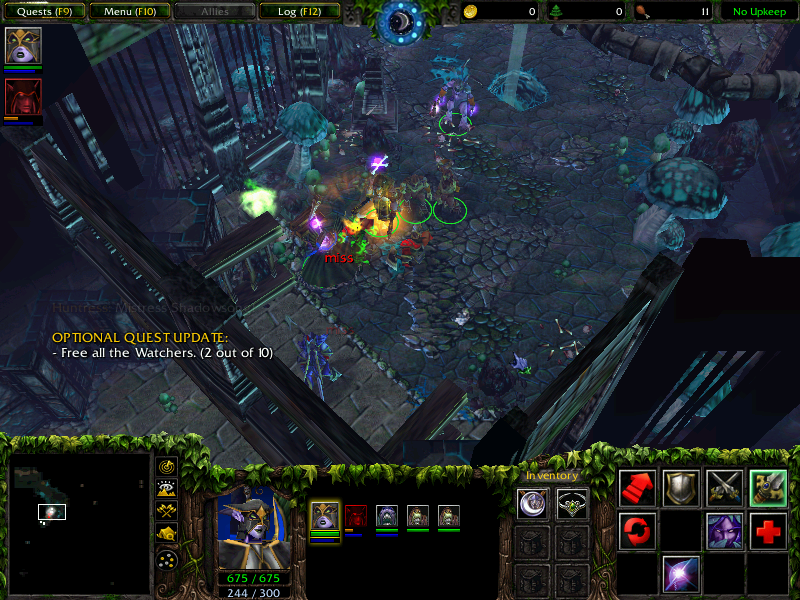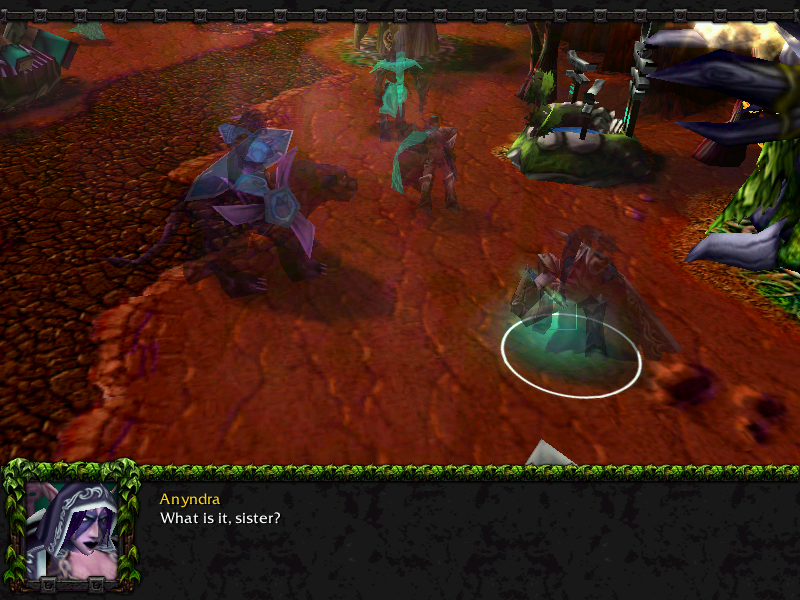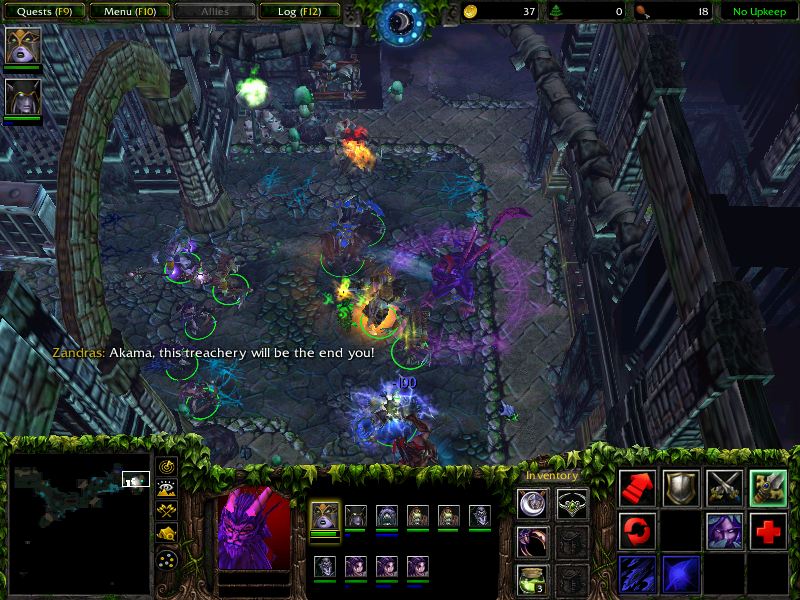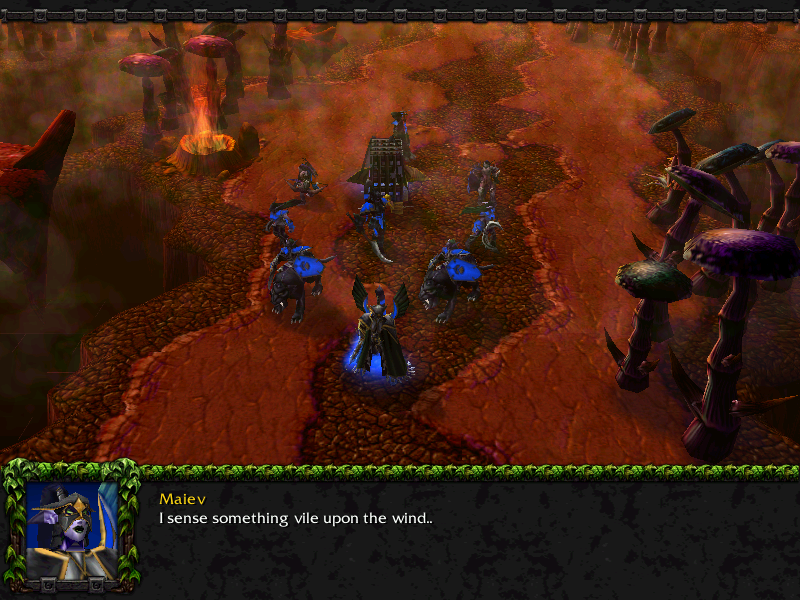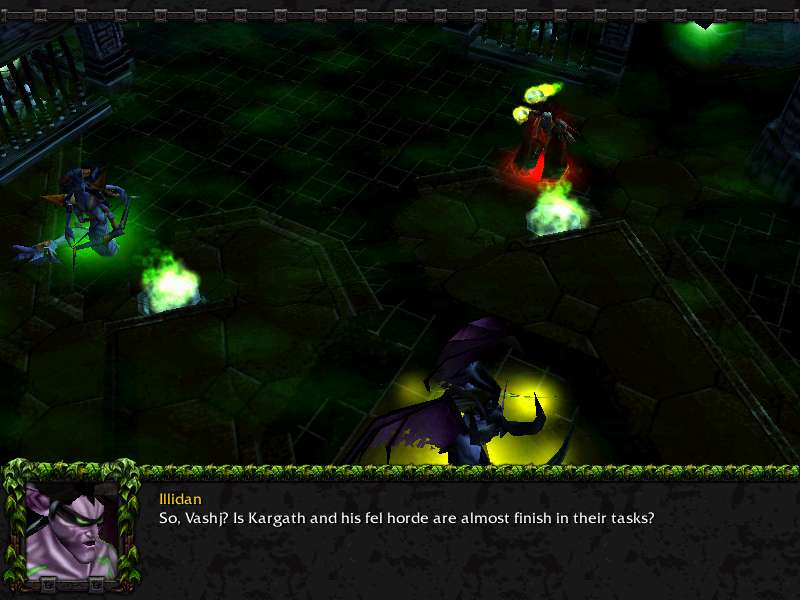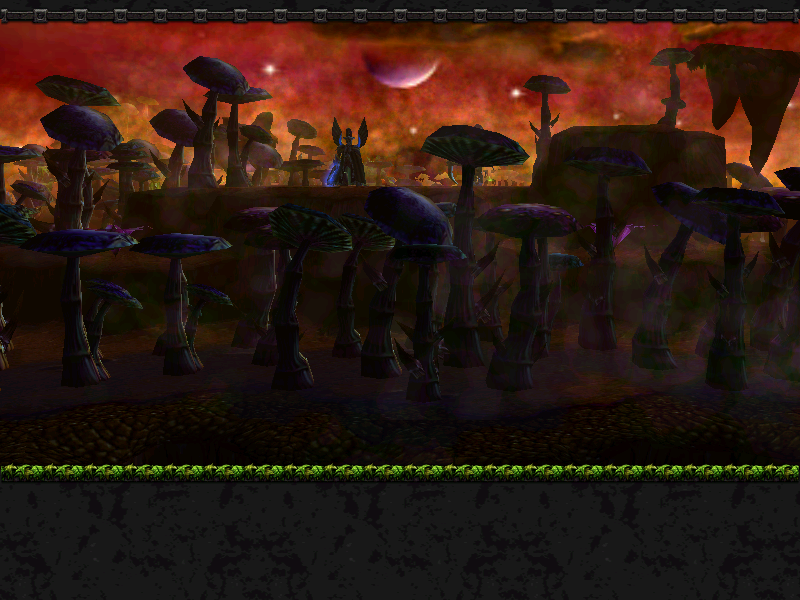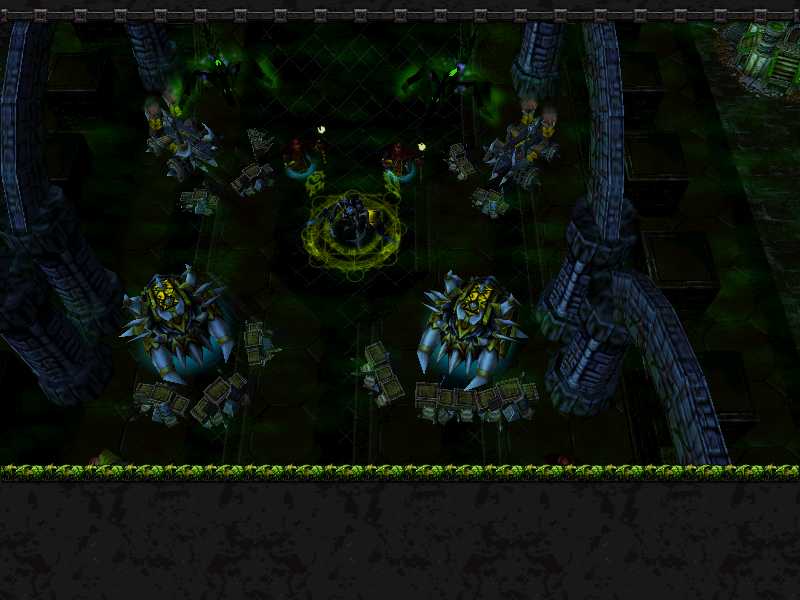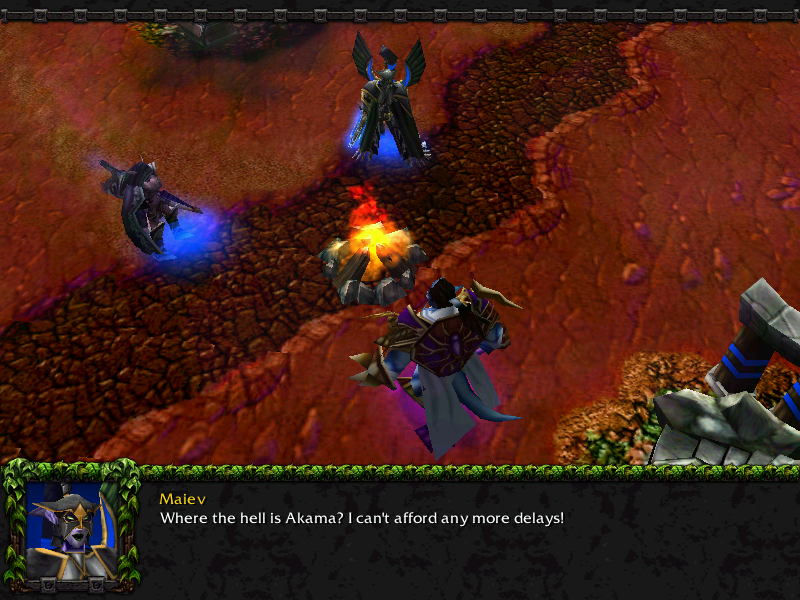 Notable Changes

- received a big change, added new characters and change some of the characters' motives, etc.


Techtree

Watchers Techtree

- Maiev's model changed back to the default one and now with her old spells.
- Dreadwing is replaced with a new unit, the Warden Owl and with new abilities.
- Battle Maiden's model replaced and Words of Elune ability icon changed.
- Warden renamed into Mystic.


Broken Draenei Techtree

- Akama is now an intelligent hero and with new abilities. Now have Chain Lightning, Healing Totem, Feral Spirit & Reincarnation.
- Stalker renamed into Primalist.
- Disruptor renamed into Stormcaller with new abilities. Now have Stormstrike & Discharge.
- Darkslayer renamed into Battlelord with a new ability.
- Far Seer renamed into Spiritbinder, along with its spells. Now, have Spirit Cleanse, Spirit Mend & Spirit Boost.
- Warlock renamed into Channeler and now have Shadow Bolt, Enfeeble & Feral Spirit.


Draenei Techtree

- Peacekeeper, Anchorite & Vindicator models changed.
- Anchorite's ability Blinding Light replaced with Renew Life.
- Vindicator now have new abilities.
- Added new units Crystal Artillery and Skyguard.
- Added new buildings and most buildings' models are changed and now have 3-tier town hall upgrade.



Maps

-

Players should now be able to choose their own difficulty (Easy, Normal & Hard) but secret items are not available in Easy mode.


- New maps will be present.
- Terrain and gameplay in Chapter 1 & 2 improved. Added new boss, made roads wider, etc.
- Chapter 3 received a complete revamp from the terrain to gameplay.



Others

- Kamar'gor is now replaced with Vagath.
- Blood Knight now have new additional spells.
- Many more...
If you have anything to say, feel free to post!
Last edited: