View attachment 371019

I'd say reading the title of the spoiler is less clear than before.

I'd recommend increasing the font size (and maybe the button image to keep the ratio) and/or switching the golden and white (golden becoming the Shortcut color) and/or removing "spoiler" from the title and/or putting the text in all caps (even though it would make it "no longer Reforged art style").
I think removing "Spoiler:" and adding a downward pointing arrow on the spoiler tag could work instead. The color scheme is consistent with Warcraft 3 which is good. I have no comment regarding font size / image resolution, seems fine to me but I don't know.
A couple more off-hand comments before I dive into it in earnest:
There is a lot of dead space on the margins of the screen (esp. on widescreen, QHD, 4K resolutions) which should work well for mobile but looks off on PC. Perhaps an option to toggle between the two modes?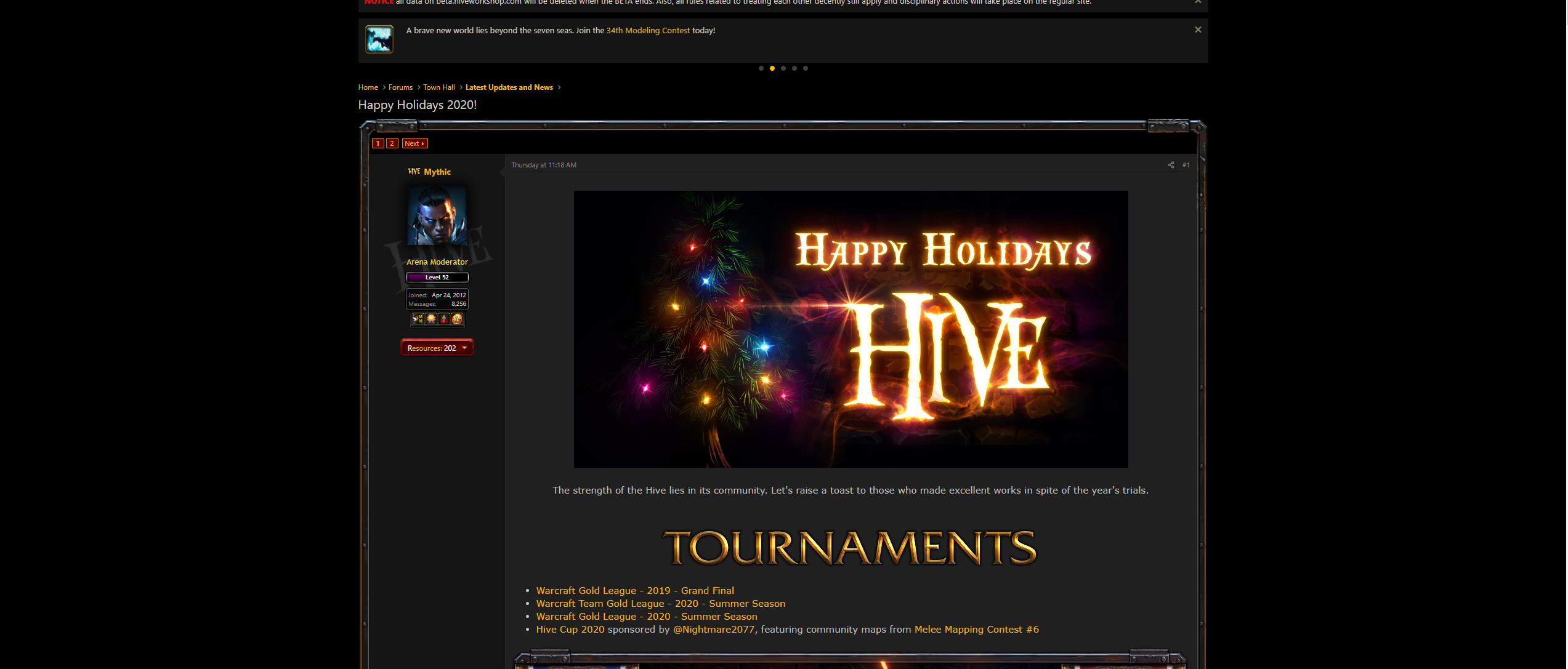 An option to open a user's awards to see more than 4 will be nice (e.g, a button below the medals that says "see all", I know clicking the awards brings up the rest of them, but that's not very intuitive, and opening a new page rather than a small popup is also not very friendly), and better yet if there is some sort of award count icon or counter on the UI. I also think that 4 is too little to display by default, I think 6, 8 or even 12 would better serve the long-standing users who have proven themselves over and over in the Arena.

Bringing back user titles below the username would be super nice, also. Right now they exist - but only on profile pages. Having them visible everywhere a user posts would allow that little extra bit of personal flair to everyone.
And on a related note, are signatures gone? Because I don't want them to be gone.

Non-square sized resource thumbnails look off (broken) with the new borders: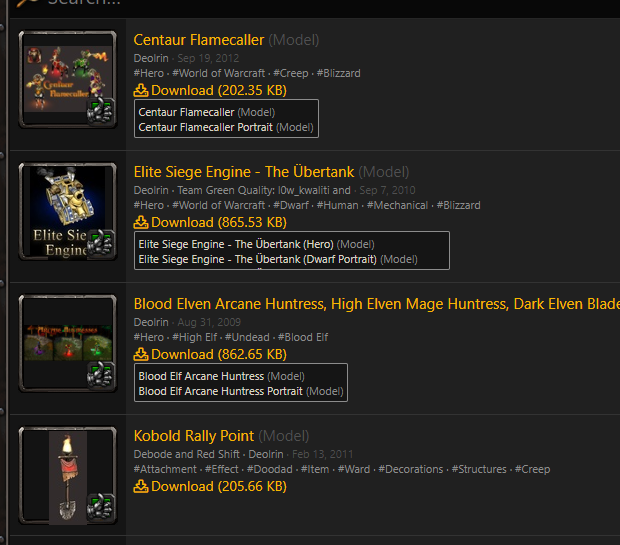 I liked the more organic, old style:
3D view seems broken. It's not full screen and the resolution is squished. Could be broken based on resolution. Here's how it looks for me:
Also, new (Reforged) team colours are not working, they show as an ugly white texture: