okay guys
ive got a really good project going here on final fantasy, but a need a kimahri model, if u dont know who kimahri is, hes 'Azwraith-Phantom Lancer' off dota. Or in other words that model from dota was based off kimahri.
Kimahri is an outcast of the Ronso tribe (half lion, half man) and has a broken horn.... i have the skin from dota, but i was wondering if someone could edit the original model (hellscream) that the skin goes over and give him a tail and a horn
if anyone could do that i would practically name my map after them!!!
All together i need a more accurate model of kimahri and anyone can help i suggest u extract the hellscream (unpossesed) model from the MPQ and edit it, give it a tail and horn if u can and yea make it look a lil more like kimahri
i know this is a big request but im prepared to pay up for any help recieve
REP AND CREDITx101230132131939 if anyone can get me closer to finishing my map
heres some pictures of wat he looks like....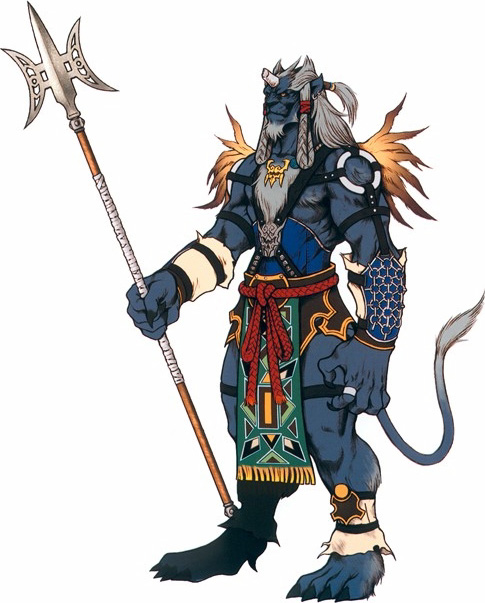 THANKS AGAIN GUYS