Hi i have a problem on my map and i don't know how to solve.
I placed a hero and a player will select (all work perfect). But when the hero is changed to another owner the trigger will detect the last owner when i want to trigger this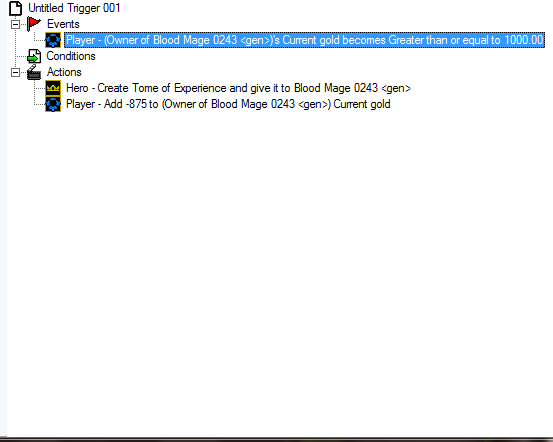 The trigger detect the last owner and not the current and i want to detect the current owner not the last because i want to add
-GOLD
for the current owner
I wand a trigger or condition or action something but the trigger to no detect the last owner for that hero .
I hope you understand my problem if you do not understand something please post.