Joined

May 6, 2009
Messages

5,884
So,
@Kasrkin
and I sat down and did an alignment chart for the characters of Arkain - you can see it here!
Share your thoughts - and feel free to edit it to make your own chart!
Here you go, our version of the AAC - feel free to make changes, these are based on our "current" feeling regarding the characters.
Characters that haven't really had much screentime yet are excluded.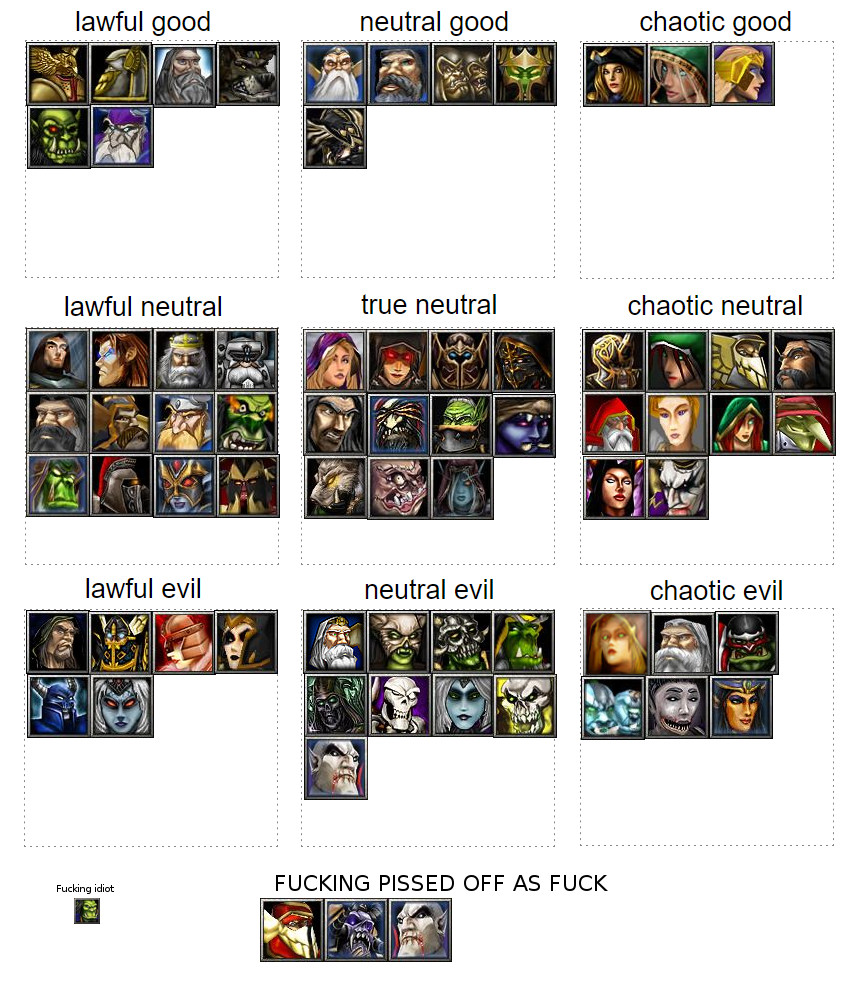 PS: For the Dreadlords since their portraits are so similar:
Kersidar is in neutral evil, Largoth is next to Rahandir.
Ornasion is in his "living form" in chaotic neutral. It counts for his undead form ofc.
Last edited: