AniMa War Ex V0.2 BETA [1.29+ Only] [NEW]
Tags:
Filesize:

30.42 MB
Rating:

(3 votes)
Downloads:

2778
Uploaded:

Apr 21, 2018
Updated:

Dec 3, 2018
Resources:

1
Author(s):
State:

Approved
This bundle is marked as approved. It works and satisfies the submission rules.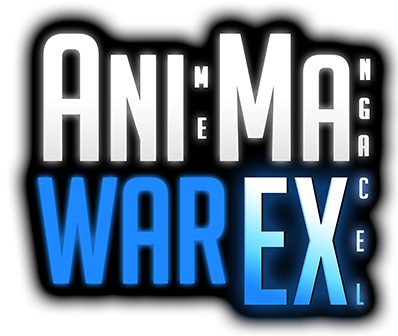 Welcome to Ani(me)Ma(nga) War Ex(Cel), a bit different from your typical AOS map with extra objectives and different from your typical anime map (Aka, not spellspamming 2bright4youreyes stuff), this is the BETA version which is at most base features complete and fully fleshed out characters etc, the aim as in any AOS map is to destroy the enemies power crystal, however there is an optional point system that adds more objectives to the game as if you so choose.
Main Features -
Fully custom triggered heroes each with unique spells

Beautiful (Subjectively) anime inspired castle terrain

Fast pace focused gameplay, suitable for short matches

Custom (Not all C+P) Items, more being added each version

Custom announcer (Gilgamesh, Fate/Unlimited Codes)

Fully custom soundsets for every hero, all unit ability sounds are 3D
Shrines
Shrines
are a capturable point on the map,
4
of them exist in the northwest, southwest, northeast and southeast forest.
At every
1 minute
interval, if there is no shrine active on the map one will activate randomly, becoming capturable; To capture a shrine stand in the circle at the targeted point until the number reaches
100
for your team, more heroes mean shrines will capture quicker, however enemies can stand on it at the same time to prevent the number from going up.
Once a shrine is captured a shrine sentinel is spawned for the team which will act as a vision giving unit and will attack nearby enemies, for the time that the shrine is alive you will generate Dragon Vein Power, which is signified by a number above your teams power crystal;
once the DVP reaches 100
your team will spawn a wave of strong siege creeps down the lane.
The enemy can destroy the shrine sentinel after it has spawned, giving them
10 DVP
, so defend your sentinels to get the most out of them.
Terrain Screenshots:

--------------------------------------------------------------------------------------
Development Previews:

Further Development Pages:
Youtube -
ShiroN3K0
Facebook group -
AMWEx Group
Hive Development Thread -
[Aeon of Strife] - AniMa War Ex Dev Log
Bug reports go to me here, either of the pages above or my email @
The10thx@gmail.com
Credits:
I'm gonna be honest, i keep forgetting to write down what the usernames of the model creators are so sorry;

That said i'll list all i can remember upright, and if you see anything of yours used without credit, give me a shout and i'll have it added by the next version!

Valkemiere - AI, SFX models
Gagex2z - Ippo model
tykws1320 - Killua Model (Anim - jhxcom, Nagne)
FuRyu - Yami model (Anim Earth_SS)
Cytywscyt - Issei model (Anims - x10azgmfx), Kurousagi model (Anims - Saasura)
mr.war3 - Issei BB model
Bandai - Kenshin model (Anims -x10azgmfx (?))
NoteAlone - Kiyohime model (Anims - x10azgmfx)
F/Extra - Tamamo model (Anim - RTG, Motion - Saasura)
Spellbound - Lightning SFX pack, slk
Paladon - Jump system (Can't remember if i actually use this lol)
olofmoleman - Lindormr Dragon model
Tarrasque - Armored Ghost model
Kwaliti - Deathwing model

Rest is for general fx etc

Mr.War3, Valk, Lokenlou, Unryze, Shinji-orojin, ddahe, WILL THE ALMIGHTY, Judash, destro666, Pyritie, Callahan, Cake is a Lie, Eusira, JetFangInferno, Kuhneghetz, Chriz, Marcelo Hossomi, Thrikodus, marcus158, Champara Bros, Tranquil, Rivenamania, Deolrin, Thrikodius, Suslishe, sPym, epsilon, Power, HammerFist132, kellym0, Jas.permm Sunchips, UgoUgo, JesusHipster, nGy, CreatorD3292, nhocklanhox6, Gamegear, DCrimson, Fingolfin, JesusHipster, ILH, kellym0, Grey Knight, Tranquil, Paroh_, stonneash, bgcy_ro002, CRAZYRUSSIAN, Palaslayer, Darkmoon Hero, 4eNNightmare, PeeKay, Mr.Goblin, Athur12A2, Spellbound

Okay i have a terrible memory, sorry again ;(
Changelog V0.2
-Two new heroes, Sasuke [Boruto Ver], Pest [Mondaijitachi]
-Shrine system improvement with boss summoning:
"New to 0.2 is the boss summoning system, in the centre arena of the map there are 4 circles of power that will light up when the corresponding shrine has been activated (E.g. NW Shrine activates the NW circle), once all four circles have been lit up Gilgamesh will spawn in the center of the map, when killed he will give a Gold bonus, give everyone a buff and drops the item "Flower of Immortality"."
Once the boss is defeated, the shrine sentinels will be destroyed and the system will reset."
-New CTF Mode:
"Capture the flag mode, it's a straightforward mode, you are placed in an arena with two opposite castles, enter the opponents castle and get their flag to yours to get a point, reach the point limit to win.
It's not that easy however, anyone holding the flag will constantly be hexed, each team can activate a forcefield around their castle to keep anyone in or out, and levers can be used to destroy bridges across the map to prevent passage."
-A tonne of bug fixes
-A tonne of rebalances to both heroes and gameplau
-Probably some more i forgot (I lost my changelog halfway through, but there's too much to go over, just think of this as a new map altogether)
Old Changelogs
Changelog V1.0b:

Fixes/Changes:
-New LS, simpler design
-Hidden the Select User in tavern
-Hero select CD from 30 to 10 Seconds, game start down from 60 to 30 seconds
-Hero now correctly centres on the unit upon pick
-Added ability to pan camera to your hero by pressing Space
-Fixed Kenshin's ultimate being able to move buildings
-Fixed interactions with Akeno's shield causing lag
-Changed some of the effects of Kiyohime's ultimate to SFX instead of dummies to lessen any potential lag
-Changed interaction with Rem's W, it's ability to be used will be reset on causing damage making it no longer spammable
-Fixed the damage of Yami's E to only be dealt once rather than multiple times
-Fixed Katana, Katar, Vorpal Blade and Metal Glaive not being included in triggered damage calculations
-Lowered the Terrain on bottom lane so it doesn't obstruct the camera
-Removed the collision on the portals next to the secret shop
-Tier 1 tower base damage reduced to 45, Tier 2 down to 75
-Foot Soldier armor reduced to 2 from 4
-Increased the Leaderboard size for names

Additions:
-Added Megumin to the hero pool
-Added Kuro to the hero pool
-Added a new shop called the Potion Seller
-Added Vampire Blood [200% Lifesteal for 5 second] to the Potion Seller
-Added Goblin Spores [Spawns 2 Goblins for 60 seconds that split after 5 attacks] to the Potion Seller
-Added Circe's Wand to the Magic Artifact shop [Turns an enemy in to a pig for 5 Seconds]
-Added Goblin Lord's Battleaxe to the Magic Artifact shop [Greater Goblin Spawn]
-Added Kanna's Mirror to the Magic Artifact shop [Creates an illusion of the targeted unit]
-Added Commander's Banner to the Magic Artifact shop [Aura item, grants +40% movement speed to user and allies for 4 seconds]
-Added Miko's Hakama to the Magic Artifact shop [Creates a barrier that blocks spells for 1 second]
-Added Miko's Haori to the Magic Artifact shop [Creates a magic shield that blocks 300 magic damage]
-Added Miko's Uniform to the Magic Artifact shop [Grants spell immunity for 5 seconds]
-Added Hero glow below each Hero, Red for team one and blue for team 2
I'm really not great with this formatting or getting nice in-game screenshots >_< any improvements just say, since i've likely forgotten
Anyway, as an end note, I'm happy to finally release a proper version of this map, more updates will be coming with more heroes and other changes, other modes planned for later versions once i get this up and stable and fully out of BETA, this is my first map release where i can say that i put a lot of work in to fine tuning stuff, but haven't had much people to test it with, so if you find any bugs please report to me with them and i'll get it fixed asap!

This is patch 1.29 ONLY
Reviews