Dismiss Notice
Hive 3 Remoosed BETA - NOW LIVE. Go check it out at BETA Hive Workshop! Post your feedback in this new forum BETA Feedback.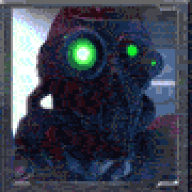 Last Activity:

Oct 4, 2014
Joined:

Dec 27, 2013
Messages:

249
Albums:
Location:

Occupation:

Nothin but Punch Juice!
Loading...

Loading...

About

Location:

Occupation:

Nothin but Punch Juice!

Current Project:

In Development.
Commandos
In Plan:
???
Not Working on the Future:
Cine: Blademaster vs. Grom

WarCraft 3 Account:

rifle_man lol

WarCraft 3 Realm:

Asia

Favourite Race:

Human

Favorite Organization/Clan:

Scarlet Crusade

StarCraft II Account:

War_pig triple lol

Also known as Xkiller for reasons. also if you like to call me other names pls. refer from this thread below my sig.
GOALS:
Get +1gem DONE
get a blue gem
get a green gem
get a teal gem
get a gold gem
get 3000 rep.
get 500, 1000, 3000, 5000, or possibly 10000 posts
get 100 DONE, and 500 VMs.
get DC on my campaign.
Get my campaign done
get 500, 1000, 1750, and 2000 visits

Your what now?!

Interact

Signature

Status
Me
Others
Funny quote
NAME:Xkiller Weapon of Choice:The Devistator X5 Autocannon
Favorite Move:The Roundhouse Kick Health:

llllllllllllllllllllllllllllllllllllllllllllllllll

Mottoeath Destroyer of Worlds.
The legendary Zombie/Noob slayer (and a helper)
Looking for nicknames? look at this link!http://www.hiveworkshop.com/forums/pastebin.php?id=g3pvq8

OMAYGOSH ITSTOOBBIG!!!

Loading...

Loading...