You are Malfurion Stormrage, arch druid of the Night Elves and protector of Kalimdor. A great prophecy has foretold the return of the Burning Legion, who seek to destroy Azeroth once and for all. For 10,000 years you have roamed the Emerald Dream, awaiting the day for your return to lead your...
www.hiveworkshop.com
The Adventures of Rowan the Wise is the first campaign in Turnro's series of Warcraft 3 campaigns. It offers an alternative parody story to what could have happened when the Scourge invaded Lordaeron. This campaign offers Blizzard-like chapters with fun gameplay and an engaging story. You will...
www.hiveworkshop.com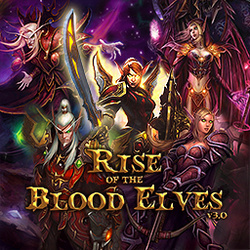 1) Make sure you have at least the 1.27 patch installed. The campaign WILL NOT WORK properly without it. Specifically, Chapter Three will not load at all. 2) Download the Rise of the Blood Elves Intro cinematic and extract into your Warcraft III/Movies folder. LINK TO THE CINEMATIC FILE 3)...
www.hiveworkshop.com
Would you mind being a bit more specific and not copy pasting?