Dismiss Notice

Dismiss Notice

Dismiss Notice
Dismiss Notice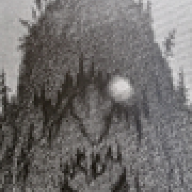 Gender:

Male

Birthday:

June 19

Location:

Occupation:

Student
Loading...

Loading...

About

Gender:

Male

Birthday:

June 19

Location:

Occupation:

Student

Current Project:

Battle of Rois, Santa vs. Evil, and Bloodshifters

WarCraft 3 Account:

Uklabokalala

WarCraft 3 Realm:

US East

Favourite Race:

Dwarf

Favorite Organization/Clan:

Wildhammer

StarCraft II Account:

Uklabokalala

At the moment I am extremely busy. I'm juggling the school play, playing at basketball games, playing for concerts, Advanced Placement and honours classes, religious stuff, friends/ family, and any other crap (most likely musically related) that comes my way. On my free time however, I love listening to music (metal) and video games. I love Warcraft 3 obviously and any strategy game you could send my way. that's a basic overview of who I am at the moment. Lots of music stuff. (I play the French Horn

)

Interact

Signature

"And if men come unto me I will show unto them their weakness. I give unto men weakness that they may be humble; and my grace is sufficient for all men that humble themselves before me; for if they humble themselves before me, and have faith in me, then will I make weak things become strong unto them." -Moroni.

Loading...

Loading...

Loading...