Awaken what lies in the heart of your swarm. The

17th Techtree Contest

has arrived!

Dismiss Notice

The Hive Workshop is launching its first HD modelling contest.

How HD should it be?

Dismiss Notice

Check out the

Staff Job Openings

thread.

Dismiss Notice
Dismiss Notice
Hive 3 Remoosed BETA - NOW LIVE. Go check it out at BETA Hive Workshop! Post your feedback in this new forum BETA Feedback.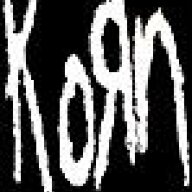 Last Activity:

Oct 24, 2015
Joined:

Jul 17, 2007
Messages:

139
Occupation:

Skatebarding.
Sube2
KoRn
Sube2 was last seen:

Oct 24, 2015
Loading...

Loading...

About

Occupation:

Skatebarding.

Current Project:

I am currently working an a huge ORPG. The RPG will include a large city in which you can find a job just for you. you may only have 1 job.

-Job List-
Plantation Owner (Can enslave, grows food for warriors)
Blacksmith (Makes Weapons but need materials from a miner)
Miner (creates Materials for Black Smith)
Merchant (Buys materials for cheap from computer AI, attempts to sell for high to Players.)

Alchemist (Creates potions for warriors such as: Mana, Invuln, 25% -Attribute- for (Time).)
Slayer (This job is for those who like to live up the challenge, you make money to kill the most difficult monsters in the game using unique items that can only be used by a slayer.)

Thats all so far, there will be about 9 - 12 heros. This map will take al ong time to create, Im working on a trade system so that no players are ripped off in a deal. My intentions are to make this like a Real RPG. The max level is 70!

WarCraft 3 Account:

Sube2

WarCraft 3 Realm:

US East

Favourite Race:

Demon

Favorite Organization/Clan:

Cult of the Damned

Skateboarding, Korn, wc3 Maps.

Interact

Loading...