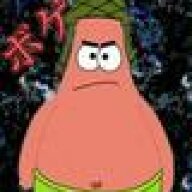 Gender:

Male

Birthday:

Jul 11, 1999

(Age: 21)

Location:

Occupation:

Student
StoPCampinGn00b —
Community Manager
SCN|Community Manager, Male, 21, from California, United States
Staff Member
hi Sep 18, 2020
Loading...

Loading...

About

Gender:

Male

Birthday:

Jul 11, 1999 (Age: 21)

Location:

Occupation:

Student

Current Project:

Community Manager shenanagans and promoting stuff

WarCraft 3 Account:

StoPCampinGn00b

WarCraft 3 Realm:

Northrend (Europe)

Favourite Race:

High Elf

Favorite Organization/Clan:

Silver Hand

Staff Position:

Community Manager

I'm SCN, your friendly neighborhood sea star! Interested in music, gaming, movies, philosophy, and history. Fan of Warcraft, Linkin Park, Star Wars, Raiders, and GoT. Add in alternative music, FPS games, Spongebob, Godzilla, Marvel, and Overwatch for good measure.

What I do here are as staff:
- Help run the site in general and community aspects
- Co-manage the @hiveworkshop twitter and Hive's facebook page
- Manage relations and projects between Hive and other communities
- Help manage Hive-Blizzard communications and patch discussions
- Maintain Clan THW
- Moderate WC3 forums and maps

Hive Timeline
Group Leader of "Strategy & Risk Players" (2013-2016)
Group Leader of "Resistance Against the Cake Crusade" (2014-2016)
Group Leader of "Map Reviewers" and "Pinoy Resources Society" (2015-2016)
Map Moderator (2014-2015)
Clan Leader of THW (2015-)
Ambassador (2016)
Community Manager (2016-2017)
-Hiatus-
Community Manager (2018 )
----

Current games played:
Warcraft III
Overwatch
Planetside 2

Interact

Content:

Twitter:

hiveworkshop

Facebook:

thworkshop

Loading...

Loading...

Loading...