Dismiss Notice
Hive 3 Remoosed BETA - NOW LIVE. Go check it out at BETA Hive Workshop! Post your feedback in this new forum BETA Feedback.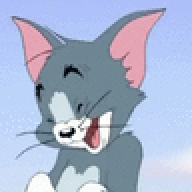 Gender:

Female

Birthday:

Nov 18, 2002

(Age: 18)

Home Page:

Location:

Occupation:

Freshman - Part Time Artist
Shido
The Enraging Artistic Spirit., Female, 18, from Spirit Realm
Shido was last seen:

Viewing repository Maps, Feb 28, 2021 at 8:42 AM
Loading...

Loading...

About

Gender:

Female

Birthday:

Nov 18, 2002 (Age: 18)

Home Page:

Location:

Occupation:

Freshman - Part Time Artist

Current Project:

0

WarCraft 3 Realm:

Asia

Favourite Race:

Orc

Favorite Organization/Clan:

Warsong

Name: Shido or Shidos

Age: You aren't blind okay, check yourself

Country: [disabled]

Single or knot: Yes

Gender: Weeemmen.

Interact

Signature

I Am A: Lawful Good Human Sorcerer (4th Level)




Ability Scores:


Strength-15
Dexterity-12
Constitution-16
Intelligence-15
Wisdom-14
Charisma-13




Alignment:


Lawful Good A lawful good character acts as a good person is expected or required to act. He combines a commitment to oppose evil with the discipline to fight relentlessly. He tells the truth, keeps his word, helps those in need, and speaks out against injustice. A lawful good character hates to see the guilty go unpunished. Lawful good is the best alignment you can be because it combines honor and compassion. However, lawful good can be a dangerous alignment when it restricts freedom and criminalizes self-interest.



Race:


Humans are the most adaptable of the common races. Short generations and a penchant for migration and conquest have made them physically diverse as well. Humans are often unorthodox in their dress, sporting unusual hairstyles, fanciful clothes, tattoos, and the like.




Class:


Sorcerers are arcane spellcasters who manipulate magic energy with imagination and talent rather than studious discipline. They have no books, no mentors, no theories just raw power that they direct at will. Sorcerers know fewer spells than wizards do and acquire them more slowly, but they can cast individual spells more often and have no need to prepare their incantations ahead of time. Also unlike wizards, sorcerers cannot specialize in a school of magic. Since sorcerers gain their powers without undergoing the years of rigorous study that wizards go through, they have more time to learn fighting skills and are proficient with simple weapons. Charisma is very important for sorcerers; the higher their value in this ability, the higher the spell level they can cast.


Find out What Kind of Dungeons and Dragons Character Would You Be?, courtesy of Easydamus zybstrski@excite.com

Loading...

Loading...

Loading...