Vote on the best bounty the oceans have to offer! The poll for the

34th Modeling Contest

has begun.

Dismiss Notice

Awaken what lies in the heart of your swarm. The

17th Techtree Contest

has arrived!

Dismiss Notice

Check out the

Staff Job Openings

thread.

Dismiss Notice
Dismiss Notice
Hive 3 Remoosed BETA - NOW LIVE. Go check it out at BETA Hive Workshop! Post your feedback in this new forum BETA Feedback.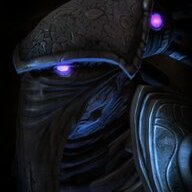 Last Activity:

May 23, 2017
Joined:

May 4, 2011
Messages:

85
Albums:
Location:

Occupation:

N/A Still Student
Sgt.Pierce
Seargent is Here!, from Philippines
War. War never changes. Jun 18, 2016
Sgt.Pierce was last seen:

May 23, 2017
Loading...

Loading...

About

Location:

Occupation:

N/A Still Student

Current Project:

Currently not working on anything.

WarCraft 3 Account:

Sgt.Pierce

WarCraft 3 Realm:

Asia

Favourite Race:

Troll

Favorite Organization/Clan:

Warsong

I started in Warcraft 3 World Editing when I was in Grade 4. I started with editing some unprotected maps and play it all by myself. I really don't have any idea on triggers back then. Units and terrain editing was all I'm good at.

Till one question came up to my map, how the hell they can make an event on map, spawning, etc. Curious enough, I started looking and looking on more unprotected maps, and I saw the Triggers Section.

It was gold, I never noticed it, and I don't have any idea on it.
Many days I looked and interpreted triggers, and applied it on some instances, I learned how to make a custom map. But of course, for myself only.

Till one day, I have this will to make a multiplayer map, Assault on C'zar. Though piece of crap, it was an achievement! That was good days. But it didn't go on through years the fact that I'm busy with my schedule in school.

So now, while I can't edit, I'm just reading and learning some stuffs about triggers. Out of the blue, I love computers, but I didn't take a college course related to computers. It was just a hobby for me.

But won't leave the Warcraft 3 game! Warcraft 3 is life. Warcraft 3 is love.

Also Fallout Games, Skyrim, Starcraft, Deus Ex, etc etc etc.

ahahahahhaha games for gamers!!

Interact

Signature

"Don't be sad, 'coz sad spelled backwards is das... and das not good."
"git gud m8"

Loading...

Loading...