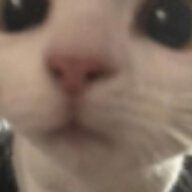 Location:

Occupation:

Story Writting and Art.
Pyraeus
<The Natura>, from Hellsvile, Hell
Looking for trustworthy terrainers, triggerers, model makers, and voice actors. Please PM me or speak up here. Apr 16, 2018
Pyraeus was last seen:

Jun 16, 2018
Loading...

Loading...

About

Location:

Occupation:

Story Writting and Art.

Current Project:

Scourge of Lordaeron (Enhanced RPG)

WarCraft 3 Account:

Kalversh (GArena)

WarCraft 3 Realm:

Northrend (Europe)

Favourite Race:

Orc

Favorite Organization/Clan:

Cult of the Damned

StarCraft II Account:

I don't play that shit.

"Do you hear that? Look no further. The only balance lies in death and time. Life is a creation and creates its own path. But we fight it. We seek questions. I will put your mind to ease. There are no questions.. Only death and madness await you."

MY WORK, INCLUDES, BUT IS NOT LIMITED TO:
- Map Enhancing (Splendid)
- Triggering (Average)
- Terrain (Average)
- Concept Designs (Splendid)
- Custom Sidelore Concept Design (Splendid)

LIKES:
- Original Warcraft 3 Concept Designs, such as the ones give that old Warcraft feeling. Examples, The Legend of Arkain Series.
- Original Warcraft 3 terrain designs, model designs, skins designs, and spell designs.

DISLIKES:
- Heavy fans of Blood Elves and Forsaken who just don't know how to create their own unique lore and feel for their campaigns.
- Terrain, Spells, Gameplay, Models, and Skins that does not at give that Original Warcraft 3 feeling or simplicity that made the game.
- Anyone who doesn't like me or picks a fight with me.
- The Unwilling.
- Bad Map Ratters.

Story Writting.

Interact

Signature

Loading...

Loading...

Loading...