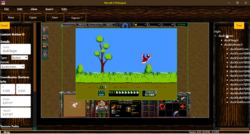 Warcraft III Reforged UI Designer (v2.6.0) Discord Link Github Repository Link A tool made to create User Interface designs and systems for Warcraft 3 Maps without code. The application terminates the need for coding in favor of creating draggable graphical elements to express the design. Its...
www.hiveworkshop.com
Would be nice to post the solution so others would know and not ask the same thing.