Awaken what lies in the heart of your swarm. The

17th Techtree Contest

has arrived!

Dismiss Notice

The Hive Workshop is launching its first HD modelling contest.

How HD should it be?

Dismiss Notice

Check out the

Staff Job Openings

thread.

Dismiss Notice
Dismiss Notice
Hive 3 Remoosed BETA - NOW LIVE. Go check it out at BETA Hive Workshop! Post your feedback in this new forum BETA Feedback.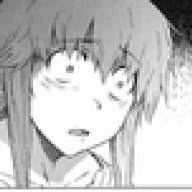 Last Activity:

Feb 11, 2019
Joined:

Mar 18, 2007
Messages:

3,304
Albums:
Birthday:

Jul 5, 1993

(Age: 27)

Home Page:

Occupation:

Rapper
Loading...

Loading...

About

Birthday:

Jul 5, 1993 (Age: 27)

Home Page:

Occupation:

Rapper

Current Project:

Being a total asshole: In Beta testing.

WarCraft 3 Account:

MySpaceBarBroke

WarCraft 3 Realm:

US West

Favourite Race:

Pandaren

Favorite Organization/Clan:

Blood Knights

Now, this is a story all about how
I became this forum's clown
And I'd like to take a minute
Just pretend to care
I'll tell you how I became the asshole that loves Panda bears.
In Starcraft: Brood War born and raised
On Battle.net was where I spent most of my days
Chillin' out maxin' relaxin' all cool
And all shootin some zerglings from the spawning pool
When a couple of guys
Who were up to no good
Startin hackin' shit in my neighborhood
I got in one little flame and the mods got scared
They said 'Now you got your ass banned, so get out of our hair'
I begged and pleaded with them day after day
But they packed my suit case and sent me on my way
They got me all pissed with their smile all wicked
I put in WC3 on and said, 'I might as well pick it'.
First class, yo this is bad
Playing triggers that aren't total trash.
Is this what the people of WC3 Living like?
Hmmmmm...this might be alright!
But wait, I hear they're prissy, whine all that
Is WC3 the type of place they send this cool cat?
I don't think so!
I'll see when I get there
I hope they're fair and grow a pair!
I searched for a game and when it came near
The title said "Pandas" and they were all over here!
If anything I can say this sight is quite rare
But I thought 'Nah forget it' - 'Yo Chen, attack there!'
I pulled from the keyboard about 7 or 8
And my mom yelled to me 'Your fucking dinner can't wait!'
I looked out my window
It was night out there
As I sat on my throne as the Prince of Panda Bears!

Narcissism

Interact

Content:

Yahoo! Messenger:

asplodedness@yahoo.com

Loading...

Loading...

Loading...