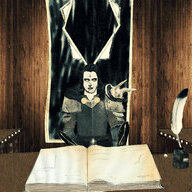 Last Activity:

Oct 29, 2020 at 4:06 AM
Joined:

Jan 3, 2017
Messages:

60
Media:
Gender:

Male

Birthday:

Feb 25, 1989

(Age: 31)

Home Page:

Location:
Loading...

Loading...

About

Gender:

Male

Birthday:

Feb 25, 1989 (Age: 31)

Home Page:

Location:

Current Project:

I'm working on create a fan faction (race) of Elder Scrolls using Warcraft 3 engine. Also the maps and campaigns will contain lore friendly TES factions

Favourite Race:

Undead

A brief description of me and what I could contribute to this community Hiveworkshop.

I'm from Santiago of Chile, South America, I'm 28 years old. I born playing Warcraft games at 6 years I remember I first game was a demo version of Warcraft 1 then I could play it for full and also Warcraft 2 demo and full version with Tides of Darkness expansion. I love how complete seems those games, following the story, getting resources was all a lot of fun, also I liked as much the 3D cinematics, beings child and seeing such videos inspire me to open my imagination and think about Warcraft beyond it.

Then at teen I played Warcraft 3 and The Frozen Throne expansion, was really cool too, I must say the graphics does not was what I was expecting but I got used to, but the game mechanics were really cool. I played thousands of maps, custom campaigns and create some custom maps too. First time I could play on battle,net was a really good experience, those were some happy years.

Then I knew World of Warcraft (wow)... was really disappointing, the graphics were even more simplest and there was too many content... for me was a bunch of "waste".

Since Warcraft 2, Warcraft series never came to be an improved and serious game as I was expecting from child with those 3D cinematic videos I always hope the game would be more realistic... instead became all the opposite. I forgot about Warcraft, not the real time strategy games, but all related to wow.

So I knew Elder Scrolls (TES), a new entire universe, was kind of an improved version of Warcraft universe, more realistic and with serious content, really well made with a huge story, and deep lore. Now I'm so fan about TES.

So in terms of what I can contribute to Hiveworkshop community, as I said on my brief story I love real time strategy games, and I'm a very fan of TES universe, even I do fan art about it, stories and fan content, also I have made some mods.

I just wish to be a huge overhaul mod of Warcraft related to Elder Scrolls... there is nothing about it, I just imagine so cool that could be. I have created a story where is a faction named The Dark Legion Cult, the idea of this is also use my fan story to create a whole map and campaigns adding features, aspects, lore and stuff related to Elder Scrolls. That is what I can contribute to this Hiveworkshop community. I have a Post where I add all related to my project.

The sigil of The Dark Legion Cult

Medieval

Interact

Loading...

Loading...