Any particular reason for the 1 star here?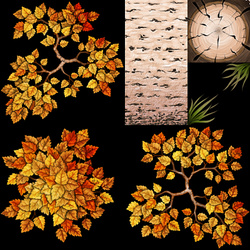 This is 512x512 texture of autumn birch tree which replaces Ashenvale canopy tree texture. The game has 2 Ashenvale textures of different resolution. One for canopy trees and other for ordinary, so it can be used for normal Ashenvale trees as well even if it was not originally intended.
www.hiveworkshop.com
Your post isn't clear.