Dismiss Notice

Dismiss Notice

Dismiss Notice
Dismiss Notice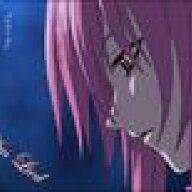 Last Activity:

Oct 22, 2014
Joined:

Dec 14, 2012
Messages:

184
Birthday:

November 21

Occupation:

Mentalist! As in like, I think a lot. Does that co
Loading...

Loading...

About

Birthday:

November 21

Occupation:

Mentalist! As in like, I think a lot. Does that co

Current Project:

Custom Naga Race

WarCraft 3 Realm:

Northrend (Europe)

Favourite Race:

Naga

Favorite Organization/Clan:

Blood Knights

Relinquished

Black
Bleak Darkness taints
String of Hopes deviates
Mirror reflects the Painting
Painting cannot lose this Stain...

White Servants
Dark Vine pulsates
Death burdens a child's Name
Child matures, child is no Child
Name lives ever
Stain will be undone

White
Dead bright rots Blight
Devouring the Stains of Hope
Mirror breaks, Child bears the Burden
Painting rots in Fright of Relevance...

Garish Blight
Purify, Erase Time
Vanish – Vanquish, Child
Mirror Two-Faced, not reflecting twice
Reflecting thrice, Abominate
Painting Woes, Revives, Frights

Grey
God, no beginning, no end
Dead if We die, Alive if We live
Mutilate Painting, vitiate Paint
Obeying Void, no Illusion of Choice...

Contrast
World between Two, more than Two
Mirror is Three-Faced
You are One, You are One
You are Other, I am None
Colorless...

I am bad at having hobbies.

Interact

Signature

Sweet dreams are made of ME
Who are you to disagree?


Loading...