I've seen you've updated.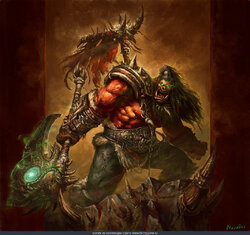 Description This campaign follow alternate universe in Warcraft 3 After Magtheridon's defeat in Outland and imprisoned him by Illidan and taking his place as ruler of Outland fel orcs rebelled against your former master. This story begins with death of fel orc warchief Kargath Bladefist in...
www.hiveworkshop.com
Have you fixed the bugs?