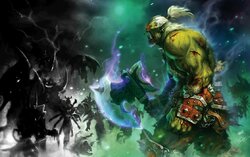 Legion & Orcs is a Campaign done by OZ a russian content creator. Originally, this campaign was done in Russian as the screenshots show, my project and intent was to translate the full campaign to English, since I wanted to play it. I'm now sharing with the community, where I don't want to take...
www.hiveworkshop.com
Stop multiposting please.