Hey, is your latest campaign finished?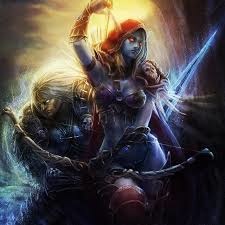 Heron Presents Rise of the Damned An Undead Campaign A campaign about Sylvanas and Arthas... And the long way that they need to do in order to fulfill their destiny. Like my other campaigns (Humans and Orcs), this is alternate from RoC, so because of that some things are different from the...
www.hiveworkshop.com
Or should there be more chapters?