Awaken what lies in the heart of your swarm. The

17th Techtree Contest

has arrived!

Dismiss Notice

The Hive Workshop is launching its first HD modelling contest.

How HD should it be?

Dismiss Notice

Check out the

Staff Job Openings

thread.

Dismiss Notice
Dismiss Notice
Hive 3 Remoosed BETA - NOW LIVE. Go check it out at BETA Hive Workshop! Post your feedback in this new forum BETA Feedback.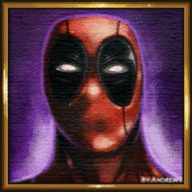 Heinvers —
Arena Moderator
Discord tag DZEE#7025 for chat., Male, from EU
Staff Member
Heinvers was last seen:

Mar 2, 2021 at 6:04 PM
Loading...

About

Gender:

Male

Location:

Current Project:

Sewing Chaos, toppling modern slavery and Kekistan support. Join me!

WarCraft 3 Realm:

Northrend (Europe)

Favourite Race:

Protoss

Favorite Organization/Clan:

Scarlet Crusade

StarCraft II Account:

Huntingdawn

Staff Position:

Arena Moderator

July 20th 2016 - Aug 6th 2017 was a fun time :]
Thank you all for bearing with me during that period.

May 2018 - Welcome Zero Tolerance 2.0
June 2018 - ZT 2.0 Ty bloody bonkers.
July 2018 - November 1st 2018 - Real life.
November 1st 2018 and onward - Resurrecting the dead.
December 2nd 2018 - December 16th - I live once more with Naze in the Arena.
December 16th 2018 and ongoing - Kekistan support.
January 1st 2019 and onward - at it again.
May 21st 2019 - the Arena overhaul, ongoing Kekistan support.
July 15th 2019 - spreading around, ongoing Kekistan support, the Arena struggle.

Interact

Loading...

Loading...

Loading...

Loading...