Awaken what lies in the heart of your swarm. The

17th Techtree Contest

has arrived!

Dismiss Notice

The Hive Workshop is launching its first HD modelling contest.

How HD should it be?

Dismiss Notice

Check out the

Staff Job Openings

thread.

Dismiss Notice
Dismiss Notice
Hive 3 Remoosed BETA - NOW LIVE. Go check it out at BETA Hive Workshop! Post your feedback in this new forum BETA Feedback.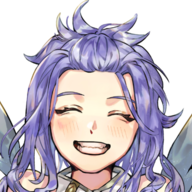 Loading...

Loading...

About

WarCraft 3 Account:

Doma:

WarCraft 3 Realm:

Northrend (Europe)

Favourite Race:

Night Elf

Favorite Organization/Clan:

Watchers

Steam:

Doma

Interact

Signature

"The southern peoples streamed north in great hosts, fleeing before the endless hunger of the undead. The northern smallfolk knew to abandon their homes when the refugees flew through their villages, stopping neither for food nor rest."

The Mustering of Lorne Mire

Loading...

Loading...

Loading...