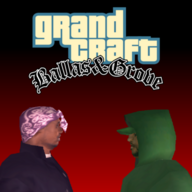 Directive255
Withering
... Jul 9, 2020
Loading...

About

Occupation:

Withering

Steam:

tikiyachod

A bittersweet soul spreading my shadows everywhere I go.

I hope for a life full of meaning.

I love indulging in my daydreams, caressing my inner feelings, playing around with ideas, surfing the interwebs and coming up with bittersweet tales.

I want a life of nourishment and growth. What is the best way of having a fulfilling life? For me, it's art and knowledge. Creation and experience is the aspiration of life. Money and power is but a means to an end.

I may be somewhat of a hermit, but I have huge dreams and visions. When the time is right, I can get rather chatty as well.

---

Neptune☆Sagashite ちいさな冒険者 - めぐみん

我が名はネプミン!

Interact

Signature

Loading...

Loading...

Loading...

Loading...