Dismiss Notice

Dismiss Notice

Dismiss Notice
Dismiss Notice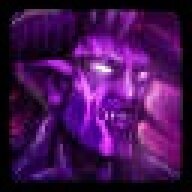 Dark-Zalor
The dark side of english!, Male, from France
Working on The Last Blade cause Reforged need it :D Sep 3, 2020
Dark-Zalor was last seen:

Jan 25, 2021 at 8:00 AM
Loading...

Loading...

About

Gender:

Male

Location:

Current Project:

Might & Magic [80%]
Merlin Spellbook [100%]
Hyperion Last War [Finished]
Get The Banker [Finished]
The Last Blade [Finished]
Blood Bowl [Finished]
Creep Vs Wolves [Finished]

WarCraft 3 Account:

Zagordul

WarCraft 3 Realm:

Northrend (Europe)

Favourite Race:

Tauren

Favorite Organization/Clan:

Warsong

I started to play at Warcraft 3 a few years ago maybe 10 years. I played to very famous game like Dota, X Hero Siege, Grunt Vs Footmen, Footmen Frenzy, Pudge Wars, Battle Tank, Bleach Vs One Piece, Battle Stadium DON, ...

I've always love custom maps with huge spells and pretty cool effects, some very strong arena with a lot of fight.

E-mail adress :

darkzalor@hotmail.fr

Facebook Page :

facebook.com/DarkZalorMapper

My Epic Music Playlist :

Epic Dark-Zalor Games - YouTube

My Youtube Channel:

Dark- Zalor

Game, sports, mapping

Interact

Loading...

Loading...

Loading...