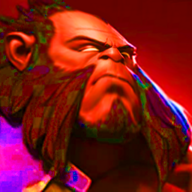 Last Activity:

Jul 7, 2019
Joined:

Aug 19, 2007
Messages:

144
Albums:
Location:

Occupation:

Being a Human
BanananaHead
Protoss Finatic, from California
BanananaHead was last seen:

Jul 7, 2019
Loading...

Loading...

About

Location:

Occupation:

Being a Human

WarCraft 3 Account:

BanananaHead

WarCraft 3 Realm:

US West

Favourite Race:

Pandaren

Favorite Organization/Clan:

Cult of the Damned

Half Life 2 ftw! I enjoy life to the fullest and I beleive that what people have done in the past haven't always been correct, I also believe that people are getting more stupid by the generations...It all started with John Wilkes Booth and the assassination of Abraham Lincoln, because of this the space-time continum broke open and now stupidity is pouring out at an alarming rate, at humanity's current rate, we won't last for another 200 years...personal quote: "Those who deserve the most help of all, are those who are already helping others". I am a person who has lived through a lot of shit in their early years... in 4th grade i broke a kid's nose because i used to get bullied so bad that i just couldn't control my self due to the school's shittyness...in 7th grade my school over-reacted to everysingle detail...even a little South Park comic i drew then said it "Was unappropriate for my age" even though no other students saw it. Currently... I seem to be missing that "pevertedness" that most teenage guys get through puberty... I just want to have someone care and love me, and for me to know it and for the special woman to know that I care, love, and would be willing to give my life for her if need be. I seem to have little "visions" of my image of the perfect maiden for me... It tortures me sometimes because I always think of this basic, yet agrivating question: "What If?..." or "What Does?..." I've asked myself on what my sub- and awake conciousness looks like...and I see a dark, sinister man with glowing red eyes, he would look like an unbuff demon hunter morphed with no wings and not-floating, and yes, with the antenna, and he sits inside a fleshy room that seems to be my brain and he stares at a screen all day long, seeing what I do. I sometimes argue with this figure (whom has super human qualites of power and speed) because when I'm asleep he either gives me "visions" or just tell me what I did wrong in the day in the form of a dream. I can usually remember those kinds of dreams to the tiniest of detail... Some of you right now are wondering "What does your 'maiden' look like" well... that's confidencial material I only tell to special friends... and not even my parents know... so that's basically me in a nut-shell... I'm also somewhat 'Anti-social' just because in-class I don't answer stupid questions. And when someone does ask me a stupid question, I just look at them, and they say it's a "menacing glare"... prolly an emotional scar from fourth-grade... I'm really happy when I'm around my friends and family. I have a little belief about showing emotions: "Smiles are special, for if you smile too much, it will be the same as not smiling at all, and if you smile too little, you'll probably end up miserable, there's a middle point for everyone, each one different to the specific person and what purpose they will serve in history." So... with that said that ends my biography. [THE END!... or is it?]

Starcraft 2, Killing Floor, Steam Games, and shooting guns

Interact

Signature

Beware of whose icing you take when you hear that, this is how zombie related deaths occur the most...PS: IT'S MY ICING! DON'T TOUCH IT!

Loading...

Loading...