Hello bakr how are you, I know I have fed up with my stupid requests but do you think you could make me some models of the kobold buildings but with the structure of the orc buildings but that they are the same as this building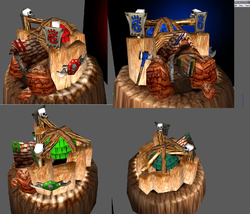 A famous race which have a very low support, i have two others buildings with this style and i can make more but lets see first if this get approved and dont have any problem. Keywords: -Kobold, Building. Stone, Mine.
www.hiveworkshop.com
I know that kobolds are not a very important race but I really need those models. You are the only person I have left.