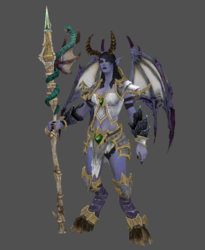 Requested by @Altruistic Anduin , Inspired by @Retera and HotS Jaina's Dreadlord Skin, I made this Dreadlord Jaina. Hope she is qualified to join your Burning Legion, enjoy. Update: Thanks for @Altruistic Anduin and @Z1003 for kindly fixing sound and animation problems! PLEASE,DOWNLOAD THIS...
www.hiveworkshop.com
Please use the yellow Edit button at the bottom of your posts and add text there instead of writing one post after another of yours unless it's an important update.
Site Rules These are the site rules. They are to be followed at all times. Any violations of these rules may lead to disciplinary actions, such as warnings, negative reputation, infractions or ultimately bans. Abide to the rules and you will have a peaceful stay on our site, break them and you...
www.hiveworkshop.com