Awaken what lies in the heart of your swarm. The

17th Techtree Contest

has arrived!

Dismiss Notice

The Hive Workshop is launching its first HD modelling contest.

How HD should it be?

Dismiss Notice

Check out the

Staff Job Openings

thread.

Dismiss Notice
Dismiss Notice
Hive 3 Remoosed BETA - NOW LIVE. Go check it out at BETA Hive Workshop! Post your feedback in this new forum BETA Feedback.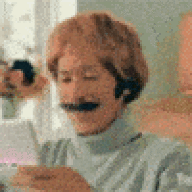 Last Activity:

Dec 31, 2020
Joined:

Aug 14, 2006
Messages:

6,492
Albums:
Birthday:

Mar 30, 1989

(Age: 31)

Home Page:

Location:

Occupation:

School
Aeroblyctos
Mighty Map Maker, 31, from Finland
Aeroblyctos was last seen:

Dec 31, 2020
Loading...

Loading...

About

Birthday:

Mar 30, 1989 (Age: 31)

Home Page:

Location:

Occupation:

School

Current Project:

The Chosen Ones


The Chosen Ones is a single-player Campaign, made by Aeroblyctos.
Never before did anyone attempt to create a project at this scale, the imported files combined with an epic story of dragon slayers and a daring gameplay, make this campaign remarkable in every way.
It is the largest Warcraft III campaign ever made, featuring:

* 11 chapters, 2 interludes, a prologue and an epilogue.
* Over 10 hours of gameplay
* A lot of Elite and epic bosses
* Over 500 custom items
* Custom Spells
* Strategic battles
* Dazzling effects
* An exceptional story
* Beautiful cut-scenes
* Secret treasures
* ...


Story:

Twelve peaceful years after The Great War, where humanity stood victorious against the dragons after years, ages of despair, bloodshed, loss and grief.
The war of which only a few recall the reason of it.
This gave the oppurtunity for human kingdoms to rise, humanity has fought itself free from the grip of the Dragons.
The kingdom of Balgaron is one of those kingdoms, the kingdom where this story starts...

The honored Dragon Slayer, Phodom has given up his life as a warrior and began a new life his wife and children, far from the capital.
He needs to gather money for food and clothes to survive the upcoming winter.

Fradz, a young energetic Dragon Slayer is less known and is very impacient.
When a strange voice calls him towards the Dragon Inn, he meets Phodom and teams up with him.

Galeoth, the son of a legendary Dragon Slayer lives up to his father's name and became one of the leaders of Balgaron, his obsession to find dragons led him towards the Icy Mountains,
there he will uncover a horrible secret that will unveil another dangerous adventure.

The three Dragon Slayers meet eachother and team up, going on an adventure, even they do not know what they are going to face and what the result is going to be.
Control them in an epic world, guided by a storyline that covers hate, grief, despair, love and peace and face the dangers on their path.

WarCraft 3 Account:

Aeroblyctos

WarCraft 3 Realm:

Northrend (Europe)

Favourite Race:

Human

Favorite Organization/Clan:

Scarlet Crusade

Years 2002 - 2005

The first years of Warcraft I only played ladder and custom games. I managed to get some excellent ranks at northrend realms such 4v4#1, 3v3#1 and 2v2#1. I also have both last 1500 random icons.


Year 2006

Kitabatake introduced me the world editor of Warcraft III and my map career started. I made my first two maps: Land Of Legends and Poison River(now know as "War Of The Kings").


Year 2007

My map making skills improved quickly and I created some maps: Mystery Of Friza and Art Of Life.


Year 2008

I once again started to play in battle.net and I interested to do some multi-player maps. I also joined to clan "FoL". Members in this clan helped, tested and inspirated me to do more and more maps. I made many maps: Midnight Rush, Aero TD, Oblong War, Gardens of Zirmiath, The Snowy Fight, Lava Race, The Ultimate Fight, The Protection, The Generals, The Zre Diamond and The Fallen Heroes. End of the year I started to do my my last project: The Chosen Ones.


Year 2009

I continued working The Chosen Ones. The campaign became larger and larger by everyday. I also completed three cinematics: Awesome Robbery, Chosen Twice and Phodom's cinematic from the past. At the summer I went army and I stopped doing The Chosen Ones.


Year 2010

At the early of 2010 I continued doing The Chosen Ones in army. Once I get out from army I had a long pause again. At the end of summer I created with Kitabatake Path Of Blood and then continued The Chosen Ones to the end of year.

Year 2011

Still doing The Chosen Ones.

Year 2012

Still doing The Chosen Ones. I started my book that is linked to The Chosen Ones.

Year 2013

Still doing The Chosen Ones. I continued more heavily on the book than the campaign.

Year 2014

Book, book and book. At the end of the Summer I suddenly decided to finish the campaign.

Year 2015

Most likely book as the campaign should be finished already.

Warcraft III, badminton

Interact

Loading...

Loading...

Loading...